There are 17 educational goals and 30 school characteristics that parents want from Christian schools.
Do you know what they are?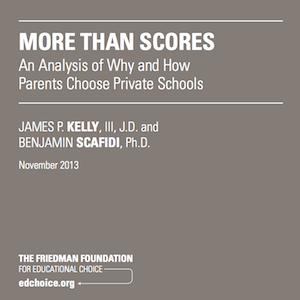 "More Than Scores" is a report commissioned by the Fordham Institute, a major think tank in the US focusing on school reform. It is based on a survey that asked over 2,000 American parents of school-age children about their educational goals and the school characteristics that are most important to them.
To download the reports, please provide the following information:
In addition, you will also receive the "Cardus Educational Survey" which explores whether the motivations for Private Religious Catholic and Protestant schools in North American align with graduate outcomes. This report reveals surprising results on the spiritual formation, cultural and community engagement, and academic development of Christian school graduates.